WE MAKE YOUR CUSTOMIZED RADIO.
Turn your ideas into reality respecting your budget whatever it is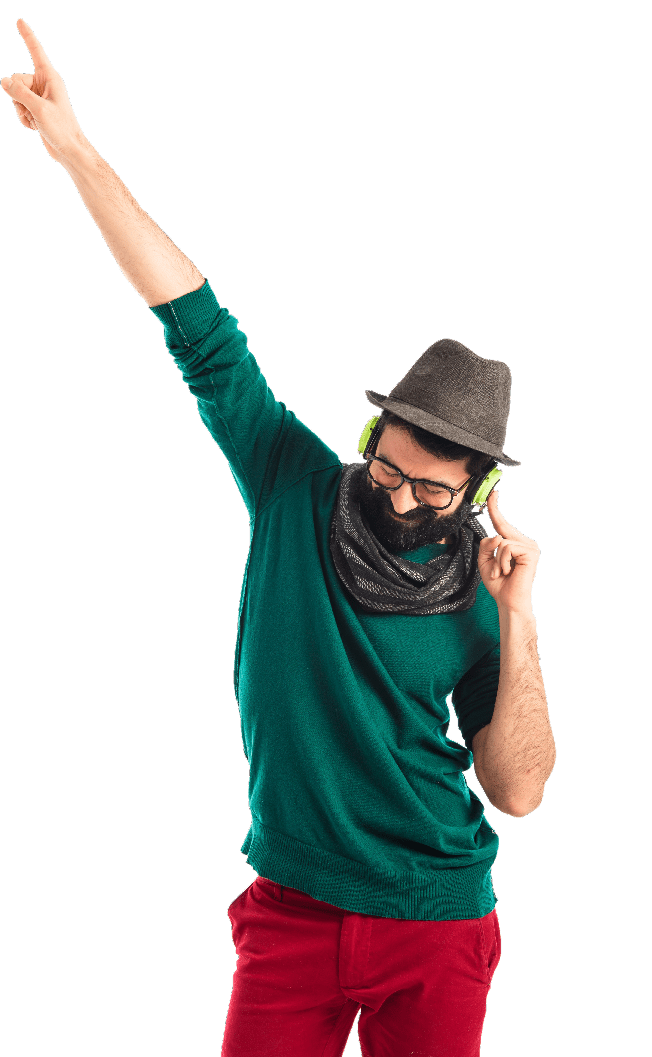 Your personalized radio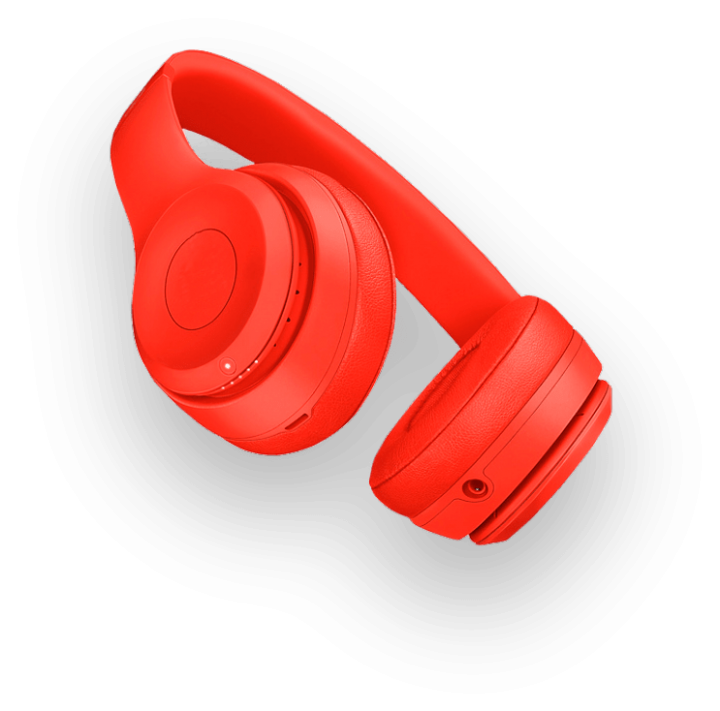 Dedicated music and sound designer

Customized music moods
Not just simple playlists but real radios professionally designed

100% designed content

Production studio on site to create your jingles, commercials and content
Broadcast system of our property

Technical helpdesk 24/7

Authorized Music Provider license SGAERRDD/10/1238/0716
A service that entertains, communicates and stimulates
Radio In Store will help you to create the perfect radio for your business. Your ideas will become reality respecting your budget: you'll always have an account and a music designer on your project.

In each of your location you'll have your recognizable signature sound

Welcome customers with the right style
Create a sound experience for your customers means a longer stay in the location

Broadcast commercial informations

Affects the conversion rate on purchase

Don't droadcast competitors' adv
You can broadcast latest news, entertainment content and educative content

You can broadcast different content in each location

The correct music mix helps for the decisions at the point of purchase

Music effects the staff's mood and their productivity

Create a welcoming workplace

Inform and instruct the staff before the opening hours
Sound and Music Design
Our sound and music designers develop your soundtrack, jingles and radio commercials with professional voice over talents in 85 languages
We are on on Alexa, Google Home and Sonos
Listen to Radio In Store with the Smart Speakers.
Make your job even easier. Use your voice to start playing your Radio In Store.
The Radio In Store Skill and Action works like apps, they allow you to do more with your device.
Our developers can also customize your Skill or Action to improve your experience.
Keep up to date and welcome your clients with the right style.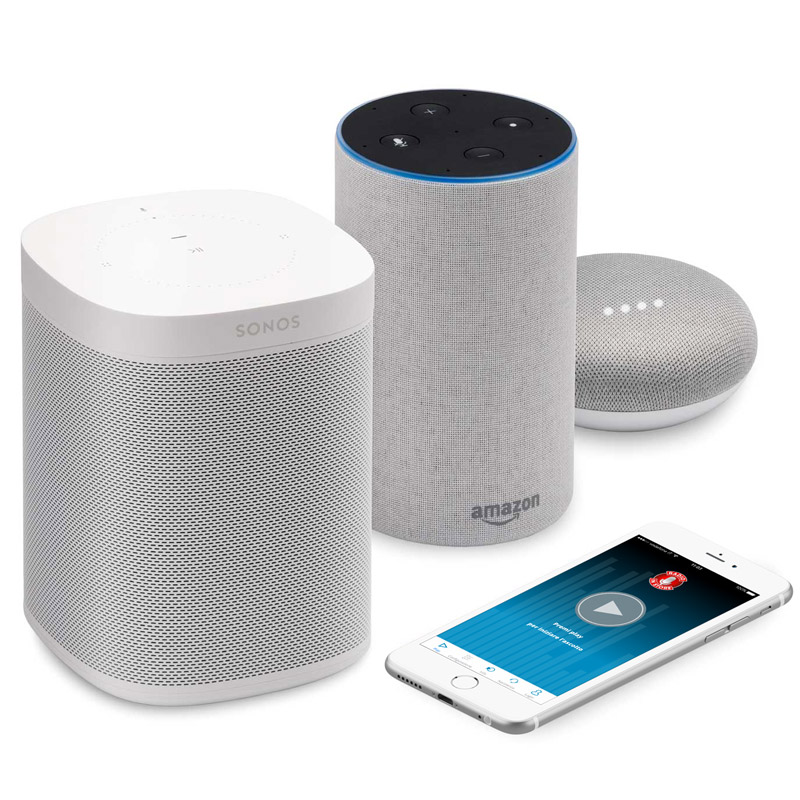 Desktop | Mobile | Decoder
Easy to use
To use the service you can freely access one of the systems at your disposal without limitations:
webradioinstore portal
dedicated app for Android and Apple
Alexa and Google Home
Pre-configured decoder
Raspberry
Can't find the device you're interested in? Ask one of our Consultants: we will find the most suitable solution.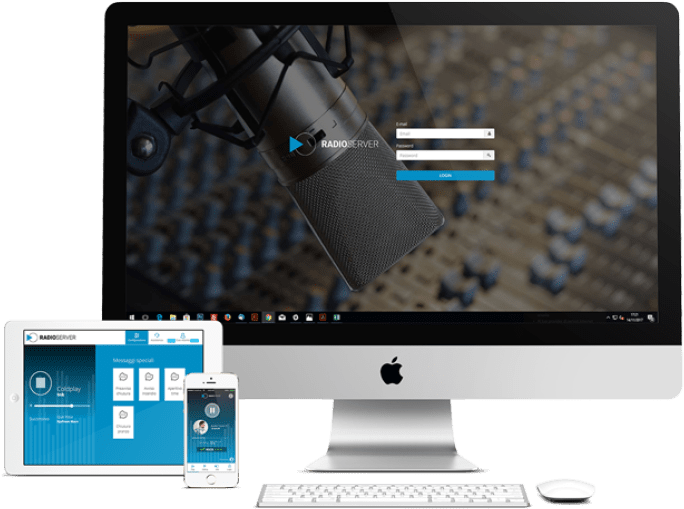 Customize your radio.
Welcomes customers with the right style

It's time to say enough to the usual amateur playlists or non-professional systems to manage the music in the premises of your Activity.
The right music in the right sequence stimulates the purchase and improves the permanence and experience of Customers and Employees.
Choose the most suitable music from dozens of playlists always updated or develop together with our team of consultants a unique and unmistakable style like Your Activity.
We are at your disposal to customize every aspect of your in-store radio, adding commercials and announcements that enrich, inform and communicate your Brand.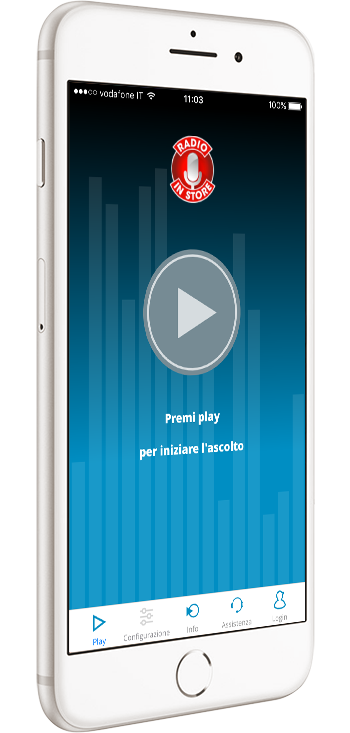 We help you to grow
Radio In Store is a network specialized in the creation of in-store radio, webradio, brand radio, sound design and audio produtcion.
Our team members are an Art Director, Sound and Music Designers, Producers and a team of webdesigners.
We manage our services to provide you a flexible and personalized service. Your radio can be broadcasted in unlimited locations.
About
Contact us for any information
Fill in the form, we have some commercial solutions for you