More services and less costs.
Yes, exactly. Our brand radio service has more services included and a lower cost than competitors.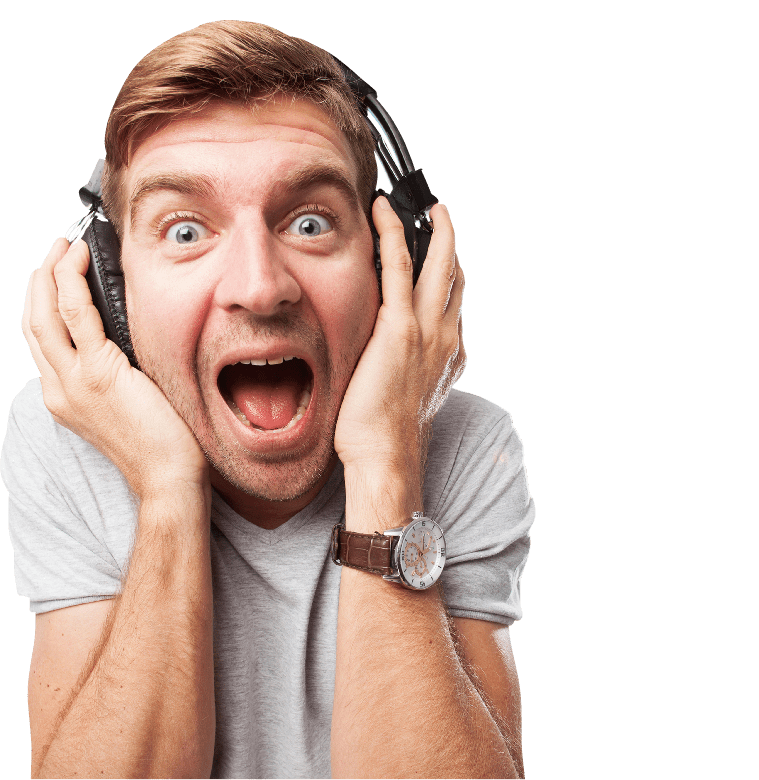 REGISTER NOW
30-Days Free Trial
The first month is free, try it! After that it's just starting from €9,99/month.
You can cancel your online subscription when you want.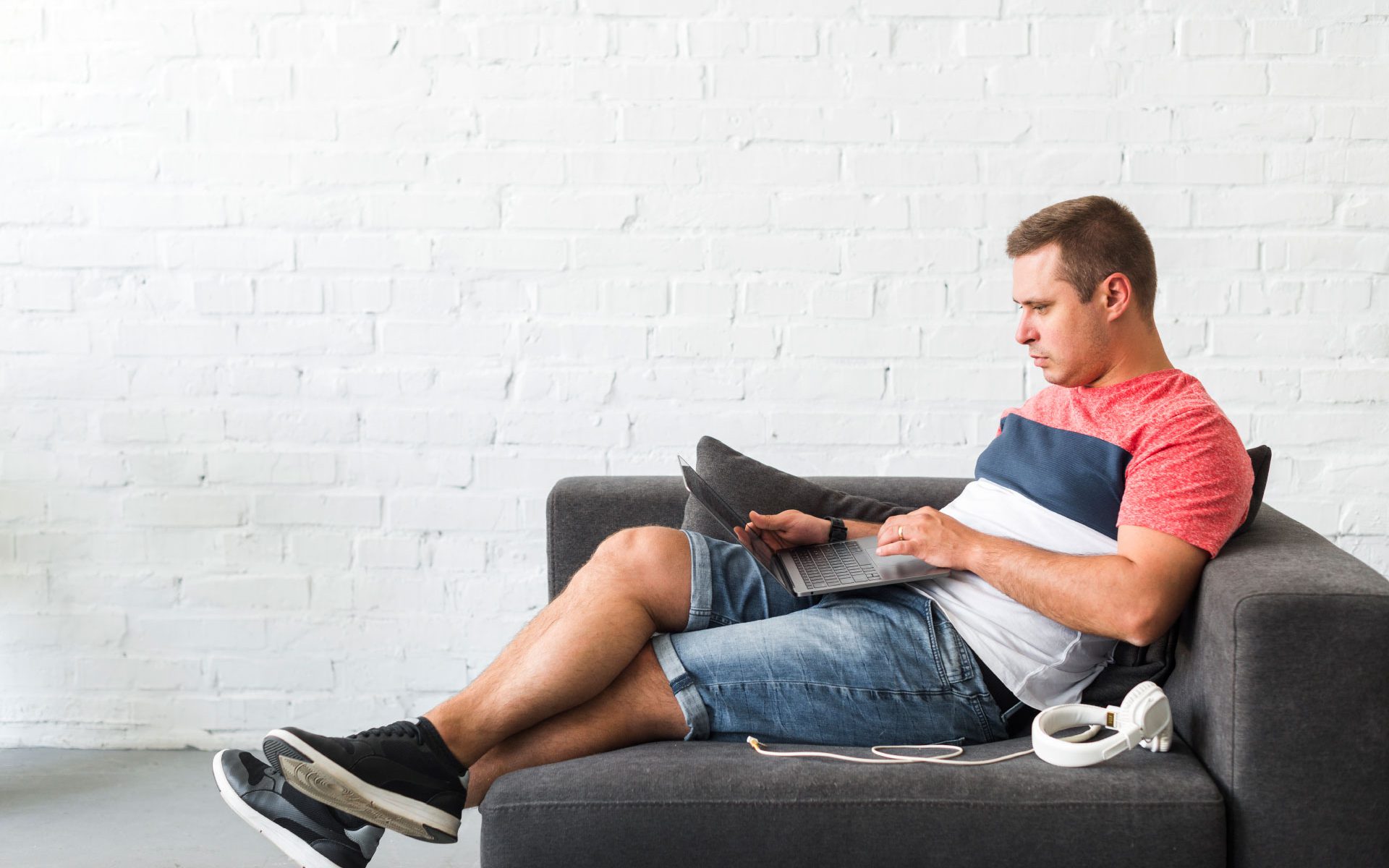 Do you have many sales points or different needs?

Find out more about our Professional service and contact us now for a free quote.

We have several commercial solutions suitable for you.
What is meant by location?
A location is a physical place, such as a restaurant, a shop or an office. Having multiple locations allows you to play different music in different places or different music in different areas of a single location. Each location needs a dedicated device (PC, smartphone or tablet) to play the music. One device can be connected to only one location at a time. You can play the same music in all your locations or select a different mood for each of them
What kind of music can I listen to using my Personalised Radio InStore® ?
Radio InStore® gives you access to over 100 moods created by our team of music experts, or gives you the chance to create one specifically for your company (ask us how to do). A soundtrack (the musical mood) is an endless stream of music that is updated daily. A mood has no programming limits and it is perfect for any special event (Christmas, Halloween, etc…) to create the most suitable sound for your business
Can I broadcast spots and commercial communications of my company?
Of course. Ask us how to do it: it's very easy. Your personalized Radio InStore® is already configured for the transmission of commercials, press releases, jingles, time signals: all you need to do is to create the announcement. If you want, you can also sell your advertising spaces to your suppliers or customers
Is it possible to implement services, such as adding sections, at any time?
Sure, our web in store radio service potentially has no limits of enrichment; tell us what you want and we will do it. You will have access to spots, jingles, liners, custom time signal, news, weather forecast, horoscope, columns, etc…
In case of changes or updates to the radio in store service, what interventions are necessary?
No special intervention is necessary at the points of sale, we manage everything remotely
What do I need to have to listen to the radio in store at the point of sale?
All you need is an internet connection, a pc/tablet/smartphone and a pre-amplified audio system or speakers. Just connect to our portal and / or download our dedicated APP for iOS, Android, Windows 8 and 10. If you don't want to use your PC we can provide you with one of our pre-configured and customized decoders on loan.
Can I use Radio InStore® with SONOS?
At the moment we don't offer a particular app that you can use to play music on your Sonos system. But you can connect your device via the line input to Sonos using an audio cable.
How much bandwidth do I need to receive the radio in store at the point of sale?
The compression of our signal can vary between 32 kbps and 256 Kbps in mp3/AAC++ depending on the availability of bandwidth you have at the point of sale or in the location where you want to receive the radio. We recommend you to perform the bandwidth test using the function that you find on this website.
If I use my own PC, do I have to install some software to receive the radio in store?
No, to receive the radio is not strictly necessary to install anything on corporate PCs, but if you prefer you can download our APP for iOS, Android and Windows. In the case of star networks you need to open the door on the firewall and nothing else. Alternatively, you can use our decoder on loan that we will have configured with the network parameters of each individual store
Can the Firewall cause problems when using the radio?
Yes, of course. It's good to check the settings before
If I use the free Radio InStore® APP, what should I do?
Download the free Radio InStore® App from the APP Store or Google PLAY, log in with your login and password and broadcast the music and spots to your location. Check the settings on your phone, to ensure that our App is not blocked by the activation of the screen saver in case you change the setting on your smartphone or tablet. Check the setting of your phone, so that our App is not blocked when you activate the screen saver;
How much does the Radio InStore® fee cost and what is included?
Radio InStore® is a streaming in store radio service with music, commercials and columns for business. The fee includes commercial duplication licenses (not public broadcasting), the choice of personalized music and the predisposition for the transmission of commercials and columns. Since this is a subscription service, the fee is per month for each location where you play the customized in store radio.
Having more than a location, what is the total cost of the Radio InStore® service?
The cost is given by the multiplication of fees and licenses for the number of points of sale, but if you have a number of locations equal to or greater than 5, please request a personalized quote; at the bottom of each page there is a link to the form to request it.
Which rights are included in the Radio InStore® service fees for the point of sale?
Only rights to broadcast the radio at the point of sale are included, except if you are in the United States or Canada. Composers and musicians are paid for the music that you play in your company through their management companies. You have to pay for public broadcasting licenses when you play music in your company. It doesn't matter if you play music from a radio, CD player or online streaming service like ours.
Can I use Spotify or YouTube to play music in my bar/restaurant/shop, at school and so on?
Can I use Spotify or YouTube to play music in my bar/restaurant/shop, at school and so on?
Are the public broadcasting rights included in the radio in store service fees?
No; they must be agreed with the competent authority at territorial level and they are related to the public broadcasting of any audio/video material, whatever the support used (FM radio, CD, USB, in-store radio, etc…)
If web radio is transmitted only through the company's website, which fees are to be paid?
There is a specific license for webcasting. Check with the competent authority in your country.
If I have a radio in store broadcast in points of sale, what rights do I pay to broadcast it on the company website?
You have to pay for the webcasting rights, whose tariffs you can check with the competent authorities.
Do you have doubts or do you want some more information?
Contact us immediately, we will respond to your requests as soon as possible.