Create the best experience for your customers with the right music and your custom spots.
When we work in the leisure or personal services sector, as in the case of a Gym or a Fitness Club, our goal will be to improve the experience of our clients by encouraging them to increase the time they spend in our club.
In this case the songs of our radio in store must be fast, rhythmic and certainly over 100 bpm.
Today you have to compete with Internet giants like Amazon, and having the right music for your customers has never been so important.
With us you can choose from over 100 moods and add your personalized spots to create your Radio In Store and have music for your gym.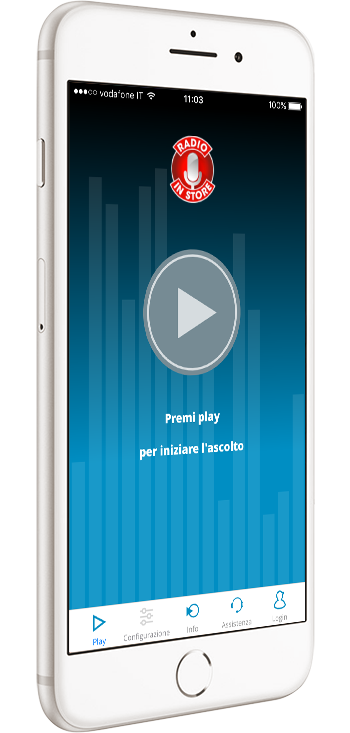 REGISTER NOW
30-Days Free Trial
The first month is free, try it! After that it's just starting from €9,99/month.
You can cancel your online subscription when you want.