7-day free trial
Configure your in-store radio in 2 minutes!

Choose the musical mood to start with

Add spots, jingles, columns etc

Try it for 7 days for free in your store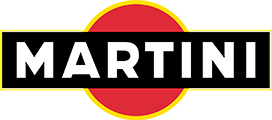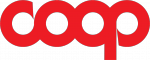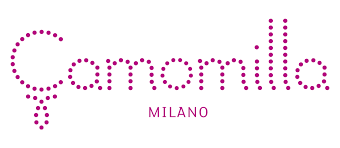 Dozens of musical moods to choose from
100% content customization
Not just random playlists but real personalized radios
On-site production studio to create your own jingles, spots and columns
Fully customizable proprietary broadcast systems
Technical helpdesk h24 7/7
Guarantee to work with an authorized Music Provider lic. n° SGAERRDD/10/1238/0716
A service that entertains, communicates and stimulates
At Radio InStore ® we'll help you create the perfect radio for your business, turning your ideas into reality and respecting your budget whatever it is: you'll always have an Account and a Sound Designer dedicated to your project

Radio InStore® Provides a seamless brand image in all points of sale

Radio InStore® Welcomes customers with the right style
Radio InStore® Affects the time spent in the shop

Radio InStore® Provides direct and personalized business information

Radio InStore® Influences the inclination to purchase

Radio InStore® Doesn't broadcast competitors' advertisements
Option to integrate last-minute news, entertainment content and educational programs

Possibility to customize the contents at the point of sale level to guarantee efficient communication actions

The right music in the right sequence is a stimulus to purchase

Music has an influence on staff morale and productivity

Creates a serene and welcoming working environment

Enables to inform and train the staff before the opening hour

Instore radio
Music Design for the Radio Instore.
You can choose from dozens of moods designed for you to accompany your business in the office or shop.
Brand radio
The radio customized for your site and your social world.
The right music to strengthen the brand identity of your company, selected ad hoc

Temporary radio
The radio that animates your events and communicates your brand!
With your personalized radio you can allow people to experience the emotion of being there: an one-day event, a fair, a congress, an event.

Music Business
Music Business for
your business
All the most sought-after sounds to create classy sound environments
Radio Imaging
Liners, jingles, beatmixes, columns
All the audio productions necessary to enrich your radio in store, made directly in our studio
Spots and advertisements
Realization of commercials and voice over
The Studio operates both for our in-store radios and for external broadcasters, agencies and companies that need audio productions
We help you to grow
Radio InStore ® is a network specialized in the creation of in-store radio, webradio, brand radio, sound design and audio productions.
The Team is made up of an Artistic Director, a Sound Designer, Editing Technicians as well as an internal Team of Programmers, Developers and Webdesigners.
We manage the in-store radio service centrally, providing companies the flexibility of a personalized radio broadcast in an unlimited number of stores, locally or internationally, without having to worry about anything.
About
Easy to use.
To enjoy the service you just need to access to our portal, using the login and password that we will provide, or, with the same credentials, downloading our App Radio InStore ® from Google Play or APP Store or using one of our decoders
DISCOVER HOW IT IS SIMPLE TO IMPROVE YOUR BUSINESS COMMUNICATION